Read the update
Dota Underlords now available on the Play Store
It seems everyone's favorite new MOBA trend is auto chess, so of course Valve has its own version going that's built off of Dota. The game is called Dota Underlords, and it just entered a limited beta where Dota 2 Battle Pass owners can jump in early to test the waters on PC. After a week of stress testing through Battle Pass, an open beta will begin for everyone else, and that will include Steam (Windows, Mac, and Linux), Android, and iOS users.
Valve described Dota Underlords as a standalone game where you'll take on seven players in a battle of wits. Things like building, combining, and upgrading your crew will make up the majority of gameplay, and unlike traditional MOBAs, superior tactics are more important than twitch reflexes.
In the next week or two (no firm date was provided), the open beta will begin for Android users, and the title will still be in active development at that time. Valve is asking testers to help improve the game during this time. A feedback button has been added to the game, which should make it easier to report any issues once we get our hands on the open beta.
Further details are currently lacking, so it's unclear how Dota Underlords will be monetized, or when the stable release will hit the Google Play Store. Hopefully more details will be revealed closer to the open beta for Android users.
Source: Dota 2
UPDATED: 2019/06/20 11:35 AM PDT BY MATTHEW SHOLTZ
Dota Underlords now available on the Play Store
It's only been six days since Valve announced the upcoming Dota Underlords open beta, and to everyone's surprise, the title has just appeared on the Play Store. The beta comes in at around 670MB, and it looks like all monetization is currently disabled, so you're free to play without any clutter. Although this is primarily an online competitive game, offline play is supported via a single player mode where you can practice against bots, and there is also a tutorial for those who have never experienced an automatic chess game. There's still no word on how long this open beta will last, so be sure to jump in soon so you don't miss a thing.
UPDATED: 01/31/2020 10:17 AM PST BY MATTHEW SHOLTZ
Dota Underlords Season 1 starts February 25

Valve recently revealed on the official Dota Underlords website that the auto chess title is leaving early access on February 25, marking the start of the game's first season. In June 2019, Dota Underlords was released on the Play Store as an early access release, and it is remained playable during this test phase. So if you want to jump in today to see how Dota Underlords looks ahead of its official release on February 25, you can grab the install from the Play Store widget linked at the bottom of the page.
Source: Underlords, Twitter
UPDATED: 2020/02/25 10:28 AM PST BY MATTHEW SHOLTZ
The first season of Dota Underlords starts today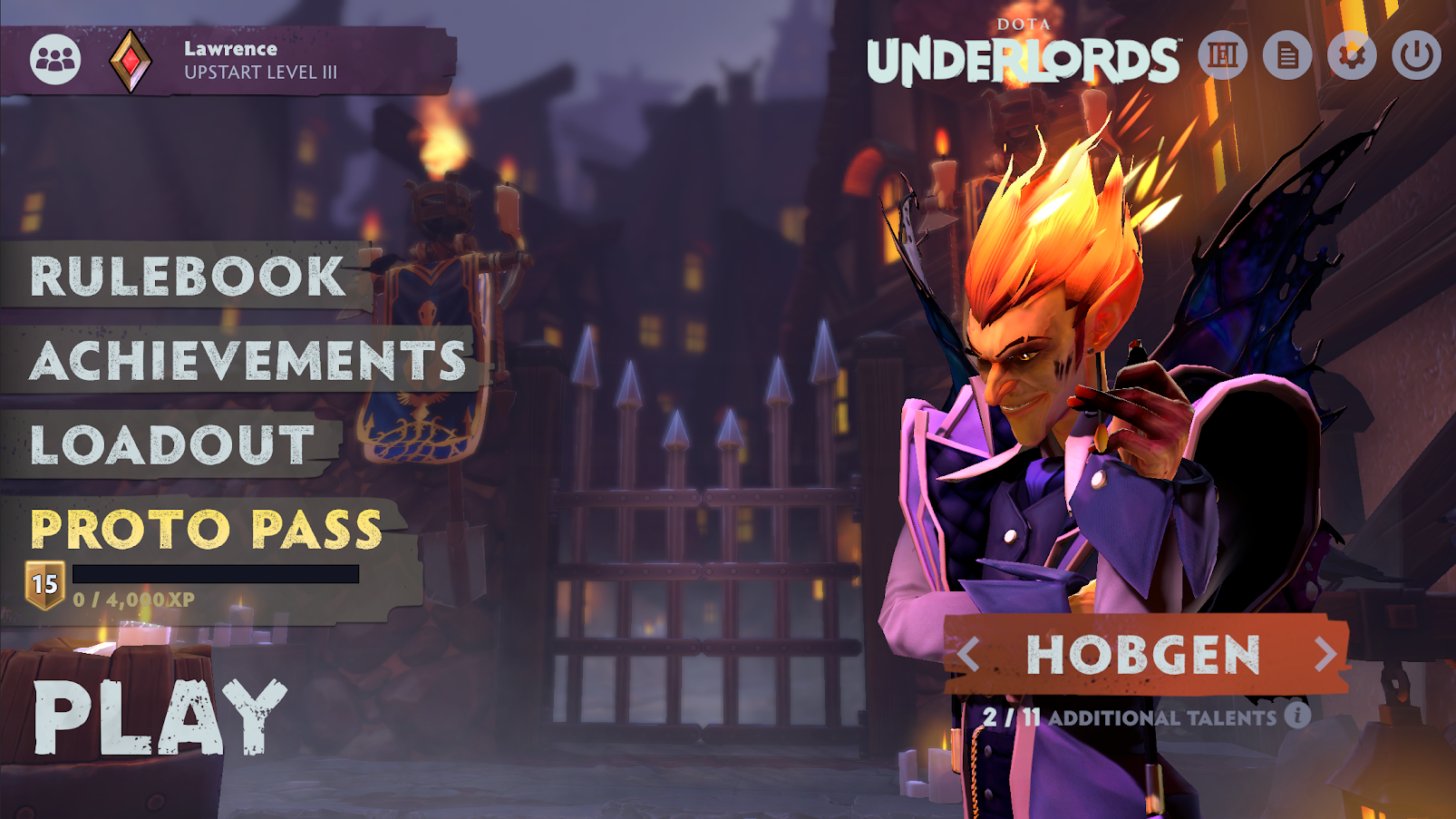 At the end of January, we learned that Valve's automatic chess game would officially be released on Android on February 25, which is today. Until now, the game has been available since June 2019 as an open beta, but today marks the launch of the title's first season as it leaves early access. That means today's update brings new game modes and content, like a city to explore, as well as a battle pass system that will give subscribers $5 a month for the ability to earn additional rewards. So if you want to install Dota Underlords to see what its first season brings to the table, you can grab the game via the Play Store widget linked below.
Source: Twitter