The eighth annual ReadingFilmFEST will showcase more than 70 independent and student films from around the world, including shorts from Africa, Ecuador and the Middle East, at the October 27-30 event at venues across Reading.
The small festival with a big attitude will screen a wide variety of films at the GoggleWorks Center for the Arts Eunice and Albert Boscov Theater, and R/C Reading Movies 11 and IMAX Theater, all located in Entertainment Square, over its four days. The event is dedicated to bringing together filmmakers and moviegoers, creating a filmmaker-centric festival.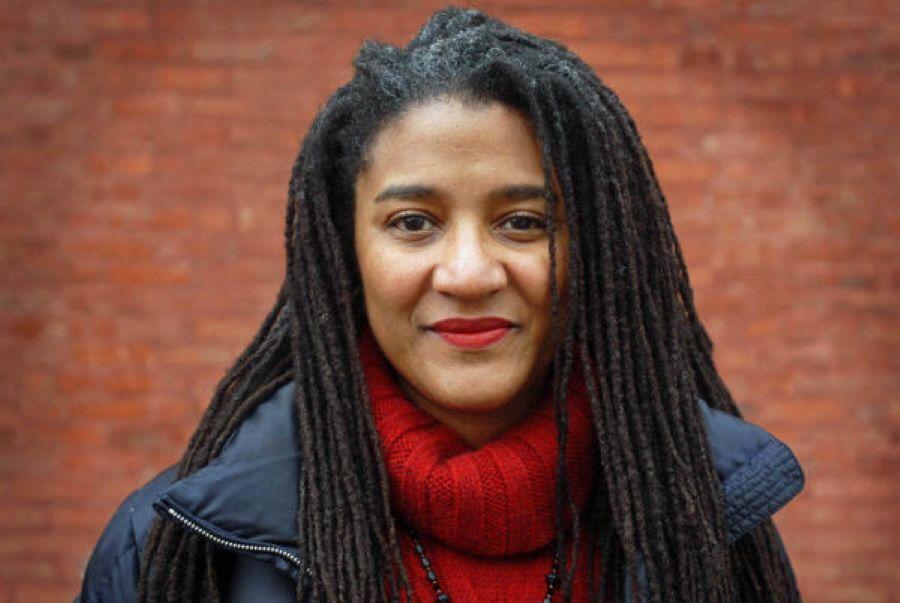 This year's festival also includes Lunafest, a traveling festival showcasing films by and about women; a presentation of "Rocky Horror Picture Show" with a live cast of shadows; special programs at Reading CollegeTowne and Penn State Berks of Alvernia University; and the return of Pulitzer Prize winner and Tony Award nominee Lynn Nottage and Emmy Award winner Tony Gerber to the RACC's Miller Center with a screening of the documentary "This is Reading" and a discussion on the impact of the arts on the development community.
ReadingFilmFEST began when Santo D. Marabella, screenwriter Letty Hummel, and the late actor Michael Constantine sought to attract film production to the area, provide support to local and guest filmmakers, and strengthen the local production community through educational, networking and promotional events.
"A lot of people don't realize that Berks County has a large film production community," said Tracy Schott, board chair and creative director, who has been producing projects in the area for more than 20 years. "We know that Reading's architecture and the beauty of our wild spaces attract filmmakers who visit us."
Two documentaries and four shorts from Reading-based filmmakers will screen as part of the 'Made in Reading' series on Saturday and Sunday.
Tickets are available for individual films, or customers can purchase an all-access pass.
Individual tickets are $10 and passes are $75 and $100 for VIP access, which includes private events with filmmakers and producers. Student passes are free. The pass is not valid for Lunafest or the "Rocky Horror Picture Show".
For the full schedule and tickets, head to the ReadingFilmFEST website.
'Threepenny Opera' is set in Amazon's warehouse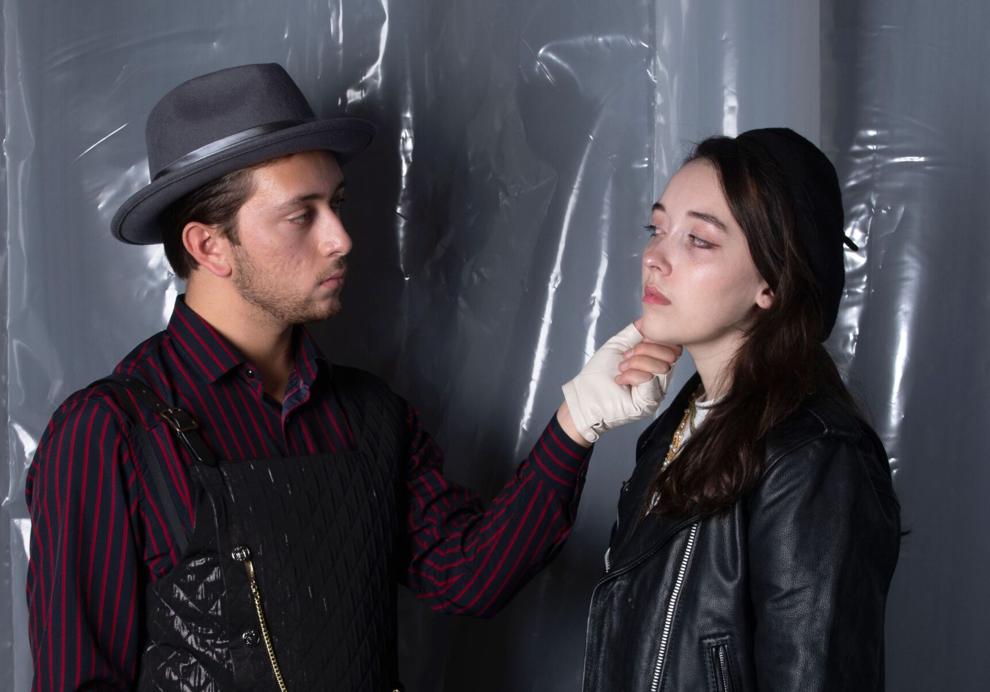 "The Threepenny Opera," set in an Amazon warehouse, will be presented at Muhlenberg College in Allentown from Friday to November 6.
The classic musical, portrayed by director James Peck, will be presented at the Empie Theater at the Baker Center for the Arts.
The show, which debuted in 1928, follows the tension between criminal gangs and the wealthy class of Victorian London. When Polly Peachum (Allison Mintz) elopes with ruthless gang leader Macheath (Joe Grisanzio), their marriage sparks a turf war with the elder Peachums for control of London's lucrative Underground.
"The Threepenny Opera" features a score by Kurt Weill, including the standard "Mack the Knife", and book and lyrics by Bertolt Brecht and Elisabeth Hauptmann. It was only recently that Hauptmann was given full credit for her work on the book, lyrics, and translation of the play. The play is adapted from John Gay's 18th-century ballad-opera "The Beggar's Opera", which Hauptmann translated.
Instead of taking place in the streets of London, set designer You-Shin Chen imagined the setting as an Amazon distribution center, built from industrial materials.
"You can put a price tag on everything," Chen said. "Even humans can be for sale. When the characters are on stage, it's the goods from those shipping crates that also act as the architecture of their world."
Peck said Chen's design is particularly relevant to the Lehigh Valley, where distribution centers are one of the fastest growing industries.
Many items used for the show will be ordered from Amazon.
The costumes also comment on the themes of the production in bright, bold colors. Designer Rebecca Lustig said the costumes were inspired by the punk street fashions of Vivienne Westwood and Alexander McQueen.
Peck added that while the series tackles serious themes, it is at its heart a loud comedy with a jazzy, sophisticated score.
The show will also feature Angela Baughman as sound designer, Kat Zhou as lighting designer and Samuel Reyes as choreographer.
Tickets are $20 for adults and $8 for students. The production references violence, including sexual assault, and is recommended for ages 17 and up.
Performances will be at 8 p.m. on Oct. 28, 29, Nov. 3, 4, and 5; and at 2 p.m. on October 30 and November 6.
For more information, call 484-664-3333 or visit Muhlenberg's website.
Cedar Crest will present one-act plays
The performing arts department at Cedar Crest College in Allentown will present "Ghost Stories" and "Approaching Lavendar," one-act plays, through Sunday at the Samuels Theater.
The plays focus on women coming to terms with their lives and were chosen to showcase the talents of Cedar Crest acting students. The audience will share the stage in an intimate black box setting, according to director, Clair M. Freeman.
In "Ghost Stories," written by Annie Evans, three college friends discover that a story told around the glow of a campfire leads to bitter truths about the lives they've created for themselves.
The cast is Carter Reichard, Madison Paige Anusky and Anjolene Johnson.
"Approaching Lavendar," Julie Beckett Crutcher's charming comedy, is about two sisters who come face-to-face with the newest member of their extended family.
The cast is made up of Katie Moyer, Chelsi Fread and Sofia Barbour.
Tickets are $15 for adults, $10 for seniors, and $5 for students
Performances will take place at 7 p.m. on Thursday, Friday and Saturday and at 2 p.m. on Sunday.
For more information, call 610-606-4608 or visit the Cedar Crest website.
Allentown Band plays 'Zorro'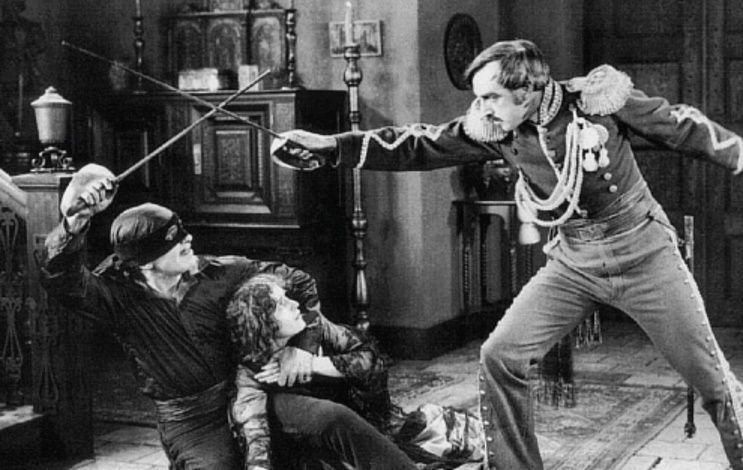 Step back in time when the Allentown Band performs for the 1920 silent film, "The Mark of Zorro," with Douglas Fairbanks at 7:30 p.m. Saturday at Miller Symphony Hall, 23 N. Sixth St., Allentown.
The Allentown Band, led by Ronald Demkee, will perform a new score composed by Steve Reisteter especially for this screening. Reisteter hails from Bethlehem and is the group's principal clarinet.
It brings classic silent films back to the Miller Symphony Hall, where they originally played in the 1920s.
The Allentown Band will perform an original score by Principal Clarinetist Steve Reisteter from the pit as the film plays on the giant screen at Miller Symphony Hall, just as it was shown in America's great movie palaces a few years ago. a century.
Reisteter is a published composer, arranger and lyricist, who also performs with the Allentown Symphony Orchestra and the Hanover Woodwind Quintet and is the former musical director/conductor of the Civic Theater of Allentown. Reisteter's compositions and arrangements have been performed worldwide by ensembles such as the Philadelphia Orchestra, Danish Concert Band, US Army Field Band and Michigan Philharmonic Orchestra.
Tickets are $20 for adults and $10 for students.
For more information, call 610-432-6715 or visit the Miller Symphony Hall website.
Berks Chamber Choir will present German baroque music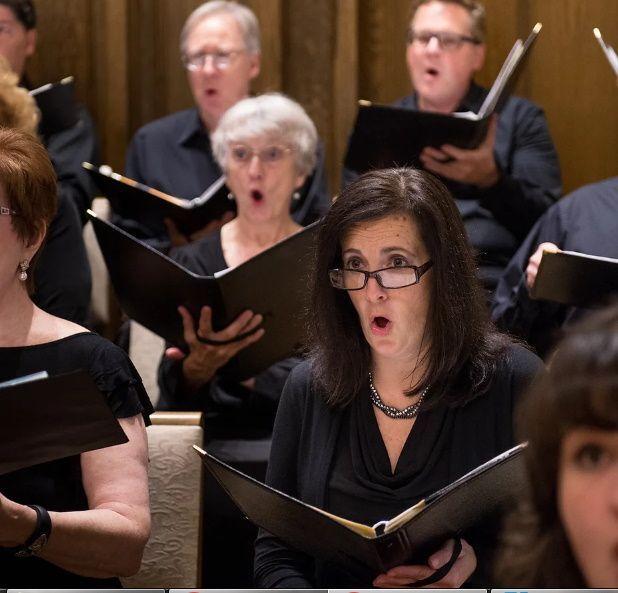 Opus One: Berks Chamber Choir will perform their first concert of the season with "From the Shadows," featuring Baroque music, at 4 p.m. Sunday at Trinity Lutheran Church, 527 Washington St. in downtown Reading.
The concert will feature works from the early German Baroque period. The highlight of the program will be "Die sieben Worte Jesu Christi am Kreuz (Seven Last Words), SWV 478" by Heinrich Schütz. Other pieces include works by Hammerschmidt, Schein and Telemann. Opus One ECHO and Opus One: Berks Chamber Choir will be accompanied by a chamber ensemble of brass, strings, organ and harpsichord.
The program will be broadcast online from November 3 to 13.
Tickets are $15 for adults and $5 for students and will be available at the door.
Allentown Art Museum Opens 'Dark Matter'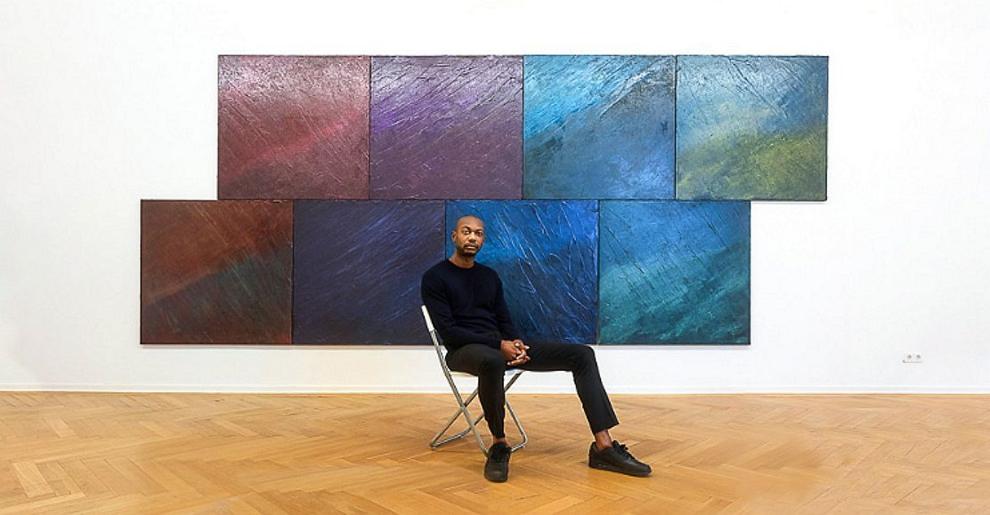 New York artist Alteronce Gumby will present his first solo museum exhibition with "Dark Matter," which opens Saturday at the Allentown Art Museum, 31 N. Fifth St., Allentown. The title refers to Gumby's long-standing fascination with the cosmos. The shimmering, almost kinetic surfaces of his compositions evoke swirling galaxies, interstellar clouds and distant nebulae. That he is so ubiquitous in the universe and yet remains largely unrecognized, the title is a metaphor for Gumby's practice, in which themes of invisibility and absence are a dominant motif.
Using shards of tempered glass, gemstones, resins and other unconventional materials, Gumby creates luminous paintings that operate at the intersection of abstraction and representation. In his work, Gumby uses color as both material and metaphor, skillfully harnessing its subtle effects and rich tonal relationships while exploring color's ability to create and convey meaning. By focusing on the power of color to signify, Gumby's practice raises questions about painting's relationship to broader cultural forces and how it functions within the charged social settings in which it operates, including and perhaps especially in art and art history. The exhibition continues until April 9.
The galleries are open from 11 a.m. to 4 p.m. Thursday through Sunday.
Admission is free and there is free parking in the museum parking lot at Fifth and Linden streets.
For more information, call 610-432-4333 or visit the museum's website.
Art opening in Boyertown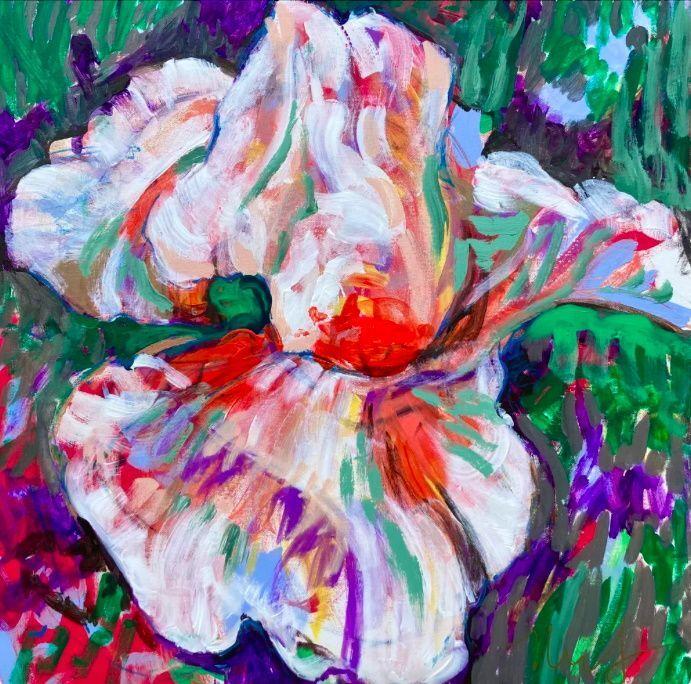 Studio B Fine Art Gallery, 39A East Philadelphia Ave., Boyertown, will open "Michelle Neifert and Mimi Conrey," an exhibition for two women, featuring the work of two women who paint flowers. The opening reception will take place from 5 to 7 p.m. on Friday and the exhibition will continue until November 27.
Neifert has described her work as an exploration, an inner journey in search of knowledge of our interconnectedness, unity, and connection at the level of feelings. She said her work is interactive and an emotional conversation between the viewer and the color and form of art. In her abstract work, shapes and forms are usually created by herself, often resembling landscape or human form.
Conrey's work showcases his love of color and portends his future to "relax" towards abstract expressions in his work and life in general. The love of his family, of God, of his dogs and of those whose life is centered on the family inspires his active life and his artistic vision. Her study of Monet at his iconic lake in France inspires her process, and her compassion for the misunderstood Van Gogh informs the intuitive approach she takes to her work.
Both artists will be featured on Jane Stahl's "B Inspired" podcast in the coming weeks.
A virtual tour will take place from 6 p.m. to 7 p.m. on Facebook Live, archived as a Facebook event, and on YouTube after the opening.