Pay It Forward: "Taking Time to Enrich My Skillset is Critical to Success in This Business"
[ad_1]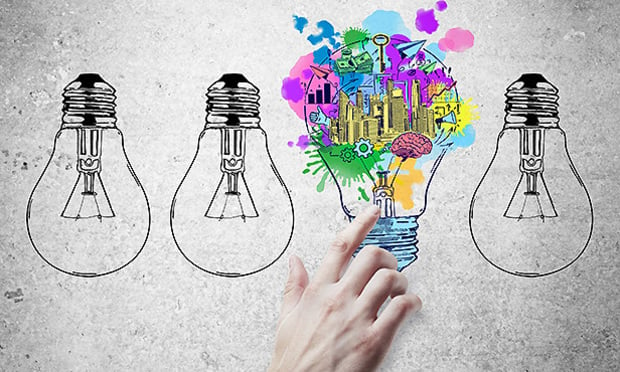 Damla Gerhart, Principal and Managing Director, Avison Young; Chicago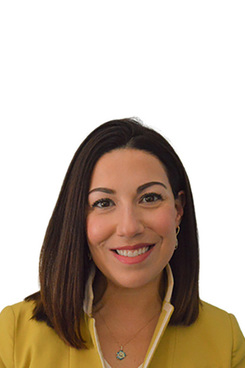 Damla Gerhart joined Avison Young as Senior Director and Managing Director of Avison Young's Chicago office in 2022. She brings over 15 years of commercial real estate experience, with a focus on building management teams. transaction, recruiting talent and developing solution strategies for occupiers.
Area of ​​expertise or interest: Leadership, brokerage management and consulting.
What has been your biggest challenge in your particular role and how have you overcome those obstacles? I have spent most of my real estate career in the office sector. So when I took on this new role six months ago, I knew it would be a challenge to quickly develop my expertise in other areas of commercial real estate, but I wasn't going to let that stop me. . I work daily to continue to learn as much as I can about various aspects of our business and ensure I have a clear understanding of our current strategy and future vision. I ask lots of questions, use educational resources, seek advice from mentors, and listen carefully to our team of real estate professionals and our clients. Taking the time to continuously enrich my skills is essential to success in this business.
What is your current role/position in the company that you are most satisfied with? I am surrounded by a great team of people who are real experts in their respective fields of real estate. I enjoy working with them to understand what their goals are, how we can partner to grow the business, and how we can better serve Avison Young customers. I am a people person, so fostering relationships is my happy place – whether within the organization, the CRE industry, or the greater Chicago community.
What's the best piece of advice you've received that has helped you succeed in your industry and do you have any specific advice for the next generation? Building relationships is the best advice I received when I started my career in commercial real estate and it is truly the key to success in this business. Connecting with people is so essential. During my career, I have had colleagues who have become customers and competitors who have become colleagues. Exploiting the history of these relationships has served me well. It makes you realize that this industry can be such a small world in so many ways.
To the next generation, I would say this: keep learning and take advantage of the opportunities because career paths in commercial real estate are not linear. The best way to position yourself for success is through education, whether it's learning more about the impact of ESG on real estate or how data technology is transforming the industry. Personally, I learn every day how Avison Young's technology stack, like AVANT by Avison Young, helps clients with their real estate decisions. Never stop learning and if you have the opportunity to do something new, do it. You will build your knowledge and confidence, and this opportunity will likely lead to something else.
Would you advise a younger person to start a career in CRE and what would you advise them to do to establish themselves in the industry? I would definitely recommend young people to pursue a career in commercial real estate, especially underrepresented talent. As we see businesses of all types focusing on diversity, equity and inclusion, CRE is also responding with industry changes that are more reflective of their customers. The recognition that we need diverse people and perspectives to continue innovating in this industry opens doors for many who historically may not have had a career in real estate on their radar.
I would have liked to have had an overview of commercial real estate at the start, so I would advise you to be flexible in learning all aspects of the business. Expose yourself to different things before deciding where you want to be. Commercial real estate is a very broad industry and there are opportunities in many different facets. I got into real estate by chance after starting my career in accounting and then pivoting to HR. I had no idea how big the real estate industry was when I started. It wasn't until years later, when a mentor gave me full insight, that I truly understood the life cycle of everything we do.
Please share an initiative you are working on and are most proud of. I am very proud of our new and improved broker development program. The pandemic has created real challenges for brokerage professionals across the industry, as much of what you learn happens on the job, alongside senior partners and where junior team members are in the room where it happens. This new program provides Avison Young real estate professionals with essential mentorship and specific skills that will set them up for success and set them apart from the competition.
What lessons do you think we have learned from the COVID-19 crisis? The COVID pandemic taught us the importance of true leadership which quickly became defined by how you took care of your staff. Colleagues became more aware of the need to watch over and care for their teammates as some were going through tough times. I learned the importance of asking how someone is and then asking them how they are again. really to do and the need to be empathetic towards the situations that people were going through. Employee wellness has also taken on new meaning during the pandemic, leading to the importance of prioritizing mental health. Avison Young is a culture-based company that truly supports its commitment to the health and well-being of all employees.
What mantra would you use to describe your mindset at work? A rising tide lifts all the boats- this is my mantra. My interpretation of this phrase is that if we take the time to collaborate and make a genuine effort to help others, the results we achieve will not only help them, but ourselves as well. I am constantly looking for ways for my teams to work together and learn from each other so that we can collectively benefit from Avison Young's continued upward trajectory.
Network of ALM professionals on LinkedIn, Advancing future leaders. We are delighted with this pivotal group. Click here to join.
[ad_2]