New Zealand prepares law to crack down on tech giants as Canadian news outlets face Meta block
[ad_1]

The Ardern government is preparing to introduce legislation that would force tech giants Meta and Google to enter trade talks with New Zealand media, as Australian authorities assess whether its laws to support media companies have worked.
Canadian news outlets that want to be paid by the tech giants were also told last week that their content would be pulled from Meta's online website, Facebook, if its government passed a law to force it and Google to conclude. trade agreements. The behavior of the two major platforms in other jurisdictions is being watched closely by local media companies as they consider how they continue to receive funding through deals with the tech giants.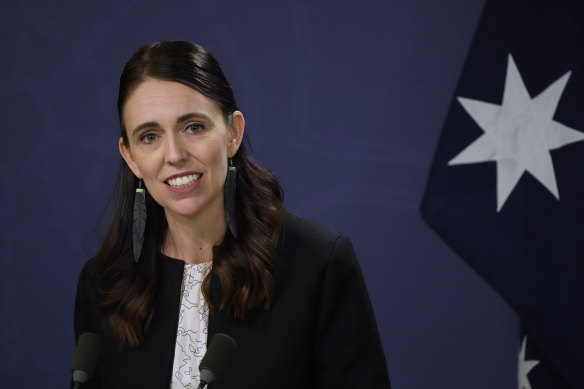 Australia's Media Trading Code was introduced last year in a bid to force Google and Facebook to pay eligible news publishers large and small to display stories in the search engine and 'news feed' . It was introduced after the competition regulator found there was an imbalance of bargaining power between media companies and digital platforms and is widely seen as a solid attempt to recoup advertising revenue lost due to the rapid rise of tech giants Google and Meta.
But Google and Meta's reluctance to cooperate in other markets has raised questions among local news providers about whether more needs to be done to ensure the deals are renewed once they expire.
The code's introduction led to millions of dollars in deals between companies, including Nine Entertainment Co, owner of this masthead, News Corp Australia, publisher of The Australian and sun herald, the ABC and Guardian Australia. These businesses and small outlets were asked to submit their views on the effectiveness of the laws to the government earlier this year.
Several federal government sources familiar with the review, who spoke anonymously because the timeline is not finalized, said Assistant Treasurer Stephen Jones will deliver the report before the end of the year. The review, which is led by the Treasury, was due to be completed by September but has been delayed and was only recently provided to relevant ministers, including Communications Minister Michelle Rowland.
Loading
Meta and Google have previously raised concerns that Australian laws would set a precedent and potentially force them to pay millions of dollars to publishers around the world. This concern is becoming a reality as Canada prepares to introduce laws that will force its publishers to be paid. Media sources, who spoke on condition of anonymity, said New Zealand was drafting its own bill because it was unhappy with negotiations between key stakeholders and digital platforms.
If Canada's bill passes the Ottawa House of Commons, it will be the second country to pass legislation requiring platforms to pay for content created by news publishers. A government estimate says Google and Facebook could be forced to pay C$329.2 million ($377.7 million) a year if the country passes the legislation.
[ad_2]