Inside Housing – News – G15 London landlord appoints new director as huge merger nears completion
[ad_1]

A new owner of 77,000 homes formed by the merger of two major London housing associations has announced the appointment of a new manager.
dividing lines
---
A new landlord of 77,000 homes formed by the merger of two major London housing associations has announced the appointment of a new #UKhousing manager
---
Tom Paul has been named executive director of the new owner, which will be created in the merger between the 32,000-unit Southern Housing Group and the 45,000-unit Optivo.
Mr Paul is director of treasury and commerce at Optivo, but has now been promoted to executive director of strategy and change at Southern Housing, a new look.
In his new role, Mr. Paul will be responsible for strategic and financial planning; integration and transformation; business intelligence and data; and treasury and corporate finance.
Details of the top team in the newly expanded organization have already been revealed. Paul Hackett, managing director of Optivo, will lead the new organization and Southern boss Alan Townshend will take on the role of deputy managing director.
Sir Peter Dixon, Chairman of Optivo, will become Chairman-Elect. A Vice Chairman will be appointed from Southern's Board of Directors.
Mr. Paul said: "I am delighted to join the management team of the new Southern Housing. Economic uncertainty and the housing and climate crises are forcing housing organizations to think differently, form new partnerships and rethink their service offerings.
"I look forward to ensuring that Southern Housing is a leading provider and a force for good in the areas where we operate."
Mr Hackett said: "The merger creates tremendous opportunities for the new Southern Housing to work with investors, funders, residents and other partners and stakeholders to use our scale to make a difference in communities. in which we work.
"Tom brings a rare mix of skills that will allow us to align our strategic and financial planning to invest in new and existing homes, transform our service offering and fulfill our commitment to people and place."
The merger talks were revealed in March. This follows the cancellation of talks between Southern and Sanctuary, which were canceled last April after the two sides agreed that coming together would not bring the benefits they needed.
Optivo is the result of a merger between London-based owners Amicus Horizon and Viridian, with Mr Hackett, who was Amicus Horizon's chief executive, taking the top job.
Sign up for our development and finance newsletter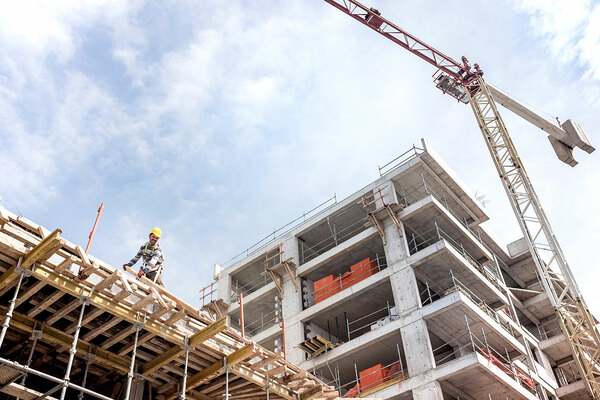 [ad_2]