Hundreds rescued as dam spills over in NSW
[ad_1]

More than 220 people have been rescued from floodwaters in the past 24 hours in New South Wales, including more than 150 in one town alone.
It comes as the Wyangala dam released record amounts of water, after 100mm of rain fell in just a few hours in parts of the mid-west.
Helicopters and boats were used to carry out more than 150 rescues in the flooded town of Eugowra, where people were forced to their homes as floodwaters rose.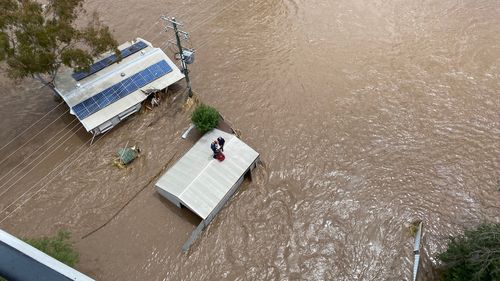 There are currently 120 flood warnings in place statewide, including 24 emergencies.
An evacuation order has been issued for Forbes, with residents in low-lying areas being told they must vacate their homes by 7am today.
The first rescue took place at Ophir Reserve Campground near Orange after floodwaters quickly overwhelmed the area, surprising campers.
Three people and a dog were rescued from the site.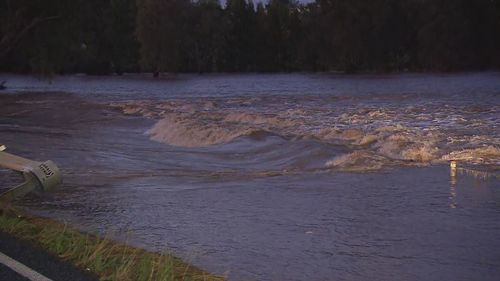 "The campers told the crew it wasn't raining when they went to bed last night, but they woke up early this morning to water rising halfway up the trailers," LifeFlight said. in a press release.
"The crew provided care to keep them warm as they suffered from hyperthermia-like symptoms."
The group was then transferred to an ambulance at Orange airport.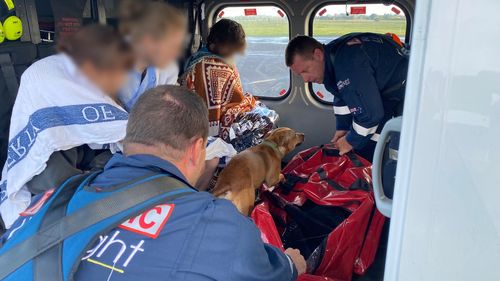 The helicopter continued its rescue mission in Eugowra where two neighbors were trapped by the surrounding fast flowing flood waters.
"The LifeFlight paramedic, who is also a trained rescue officer, first winched to a woman waiting in her home and brought her to safety before rescuing the neighbor in the back of a ute," LifeFlight said.
Residents of Eugowra and surrounding areas have been ordered to move to higher ground, while those in other smaller towns in the area, such as Gooloogong and Canowindra, have been ordered to evacuate.
Residents in and around Forbes spent the night counting down to an evacuation order at 7 a.m. Tuesday.
Further upstream, the helicopter found a woman whose house had been destroyed after floodwaters blew out windows due to the shear force of the torrents.
"She had traveled to dry ground, so the crew were able to land the Land Rover LifeFlight Special Mission Helicopter in a nearby paddock to retrieve her," LifeFlight said.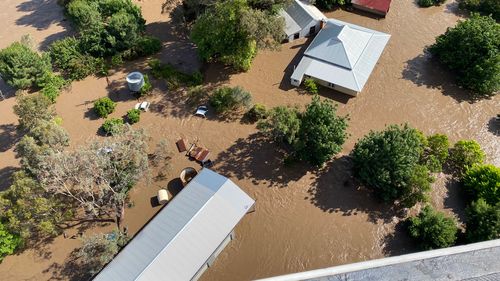 The largest operation took place in Eugowra, where 12 people, 10 dogs, two cats and a pet turtle were winched.
LifeFlight rescues are among hundreds in the area.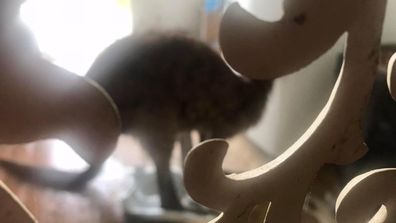 Roo seeks shelter from flooding in the home of a shocked family
[ad_2]