Flood-affected farmer says large-scale help needed amid fears Victorian communities are being forgotten
[ad_1]

A Victorian dairy farmer is calling for more resources for flood-hit communities in the upstate, with the scale of the emergency leaving some residents feeling ignored.
Key points:
Dairy farmer says scale of flooding is 'horrendous' and more help needed
She says some small communities feel ignored
Residents take initiative to defend their communities, including requesting vaccinations against mosquito-borne viruses
Di Bowles, a dairy farmer in Mead near Cohuna, said the scale of the flooding was "horrendous" and suggested the area be declared a natural disaster area to allow for proper resources.
"We need large-scale help," Ms Bowles said.
She said authorities were doing their best to meet the needs of flooded communities, "but it's just overwhelming – the area is so big, the need is so great".
Ms Bowles felt that the focus had been on large population centres, and rightly so.
"But what's happened is everyone in between feels like they've been ignored," she said.
"This area depends on agriculture and livestock and people have lost all their income over the next 12 months, and this was going to be the best year we've had in so long.
"Having all your income destroyed in front of you is heartbreaking."
Mosquitoes "on a human scale"
Catriona Freeman is a farmer in Prairie, more than 80 kilometers south of Mead in Loddon County.
"The Loddon Shire is a big one, and some areas are maybe better known…and our side isn't always very present," she said.
"The entire communal area needs to be thought out, cared for and supported."
She said many prairie farms and surrounding communities were flooded.
"We have a lot of crops underwater, stocks that we're trying to check out and move around as we can," Ms Freeman said.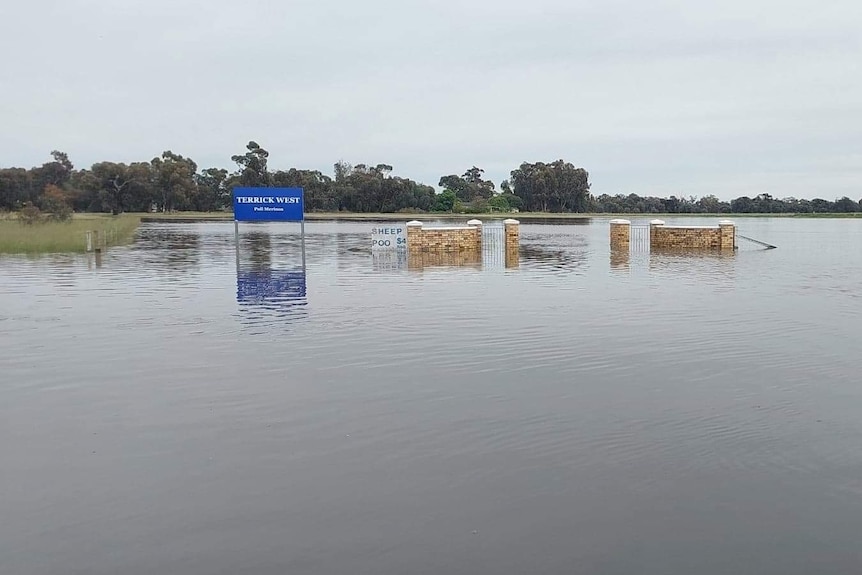 She said people were eager to get the Japanese encephalitis shot but had trouble finding nearby places with supplies.
There were also barriers to accessing vaccination sites, which Ms Freeman said could be alleviated by a mobile service.
"We all joke about [the mosquitoes] being person-sized mozzies that are going to blow us away, there are so many," Ms Freeman said.
Bendigo Health runs a outreach service, including dates in Rochester, but is just one of many agencies providing vaccinations.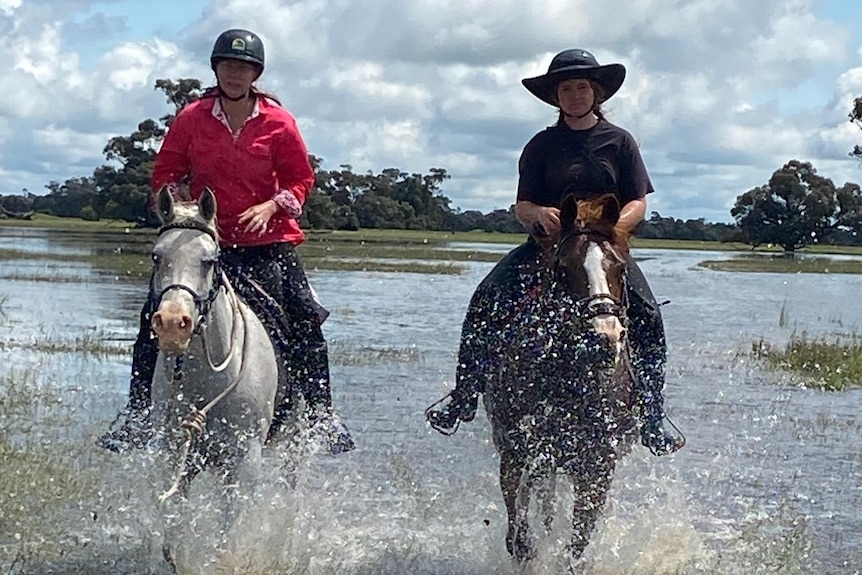 Residents fortify the dykes
In Torrumbarry, residents carried out work to reinforce and repair the levees surrounding the community, located about 25 kilometers northwest of Echuca, along the Murray River.
Dairy farmer JR Williams said locals decided to work on the levee banks themselves as concerns over the risk of flooding grew.
The Murray River is expected to peak at 7.85 meters at Torrumbarry Weir this weekend.
"We just have a great team here working with the operators and the local community – it's amazing," Mr Williams said.
"I would like some of the people in charge to stand up here now and take a look and see what has been achieved and what has been protected."
The residents were supported in their work by the authorities, after an initial wait for authorization.
Concerns about damage to the levee banks were raised weeks ago at a community meeting.
The community fights water
In Benjeroop, 97 kilometers northwest of Torrumbarry, around 30 residents spent the night from Tuesday to Wednesday morning patrolling the banks of the dikes.
Benjeroop is bordered by the Loddon River and the Murray River.
Farmer and former flood chief Lindsay Schultz said residents worked to hold back water after six major breaches.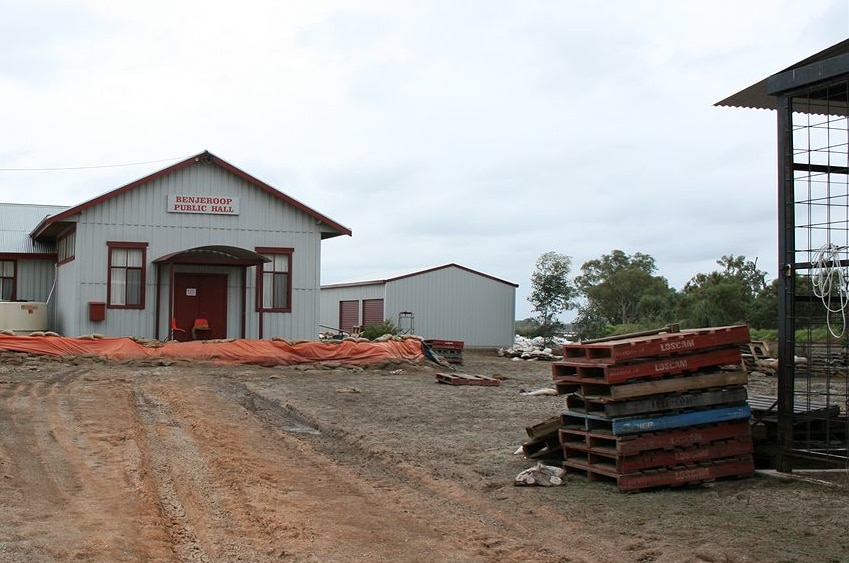 He said around 15 to 20 people showed up within half an hour of a social media post around midnight asking for help.
"You kinda run on adrenaline," Mr. Schultz said.
"Like everything, it's a marathon. You just have to keep going."
Additional reporting by Rebecca Norman
[ad_2]