CULTURAL POTPOURRI | U.M.'s Romechelle Escrin is Bai Umajam 2022 of Loreto, Agusan del Sur
[ad_1]

It's been over two years since I've been a beauty pageant judge. So when Arnold Larrobis Alvarez, the popular event planner, choreographer, dance teacher and restaurateur, invited me to sit as a judge on Bai Umajam's grand coronation night on the occasion of the 57th from the municipality of Araw ng de Loreto in the province of Agusan del Sur on March 30, 2022, I gladly accepted. Despite the long four-hour drive, he assured me that I would be in good company with veteran fashion designer and beauty queen Renee Magtibay Salud, beauty title holders led by Venus Raj, and the President of the Professional Models of the Philippines in the good person of Raphael Keifer.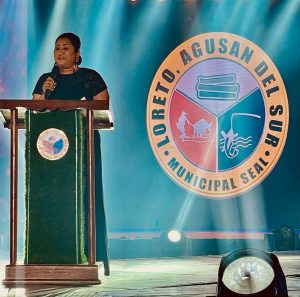 The Bai Umajam Beauty Pageant was held at the newly constructed and air-conditioned Umajam Cultural Dome. In front of the dome is a building designed to accommodate visitors who would stay in Loreto for business or pleasure as guests like us of the Hospitaller Municipality. Of course, the Hon. Mayor Lorife Magdan-Otaza warmly welcomed all the guests who came to fill the dome on this hot evening. "Tonight we will be dazzled by the beauty, glamour, elegance and exceptional talents of the 16 contestants representing the 16 barangays of the municipality… The Bai Umajam Beauty Pageant is more than just a showcase of beauties. It strives to highlight and celebrate the progress of women's empowerment in this municipality," Good Mayor Lorife M. Otaza told the audience.

Masters of Ceremonies Rex del Rosario, Attorney Resci R. Nolasco and Miss Universe Philippines 2010 Venus Raj then introduced the dancers from Sining Tala who performed an energetic dance number, after the national anthem was played, to start the show. The 16 candidates who were dressed in red, blue and silver glittering bodycon dresses then paraded on stage to present themselves to the delight of a cheering crowd. Contestants also donned their Julius Pegarro swimsuits and Christopher Ledesma/Richie Uy formal dresses, after which the winners of the Minor Corporate Awards were revealed.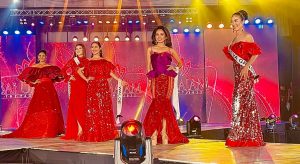 In no time, the five finalists were chosen by the jury consisting of Karen Ibasco, Johanna Datui, Jehza Huelar, Christopher Ledesma, Francis Morales, Raphael Keifer, Michael E. Dakudao, Agusan del Sur Provincial Tourism Officer Dannah Buquir and the President of the College of Judges Renee M. Salud. Romechelle Escrin (Brgy. Poblacion), Crislyn Magadan (Brgy. Johnson), Grace Angwas (Bgy. Waloe), Rejean May Caseria (Bgy. Binucayan) and Vanessa Tolosa (Bgy. Nueva Gracia).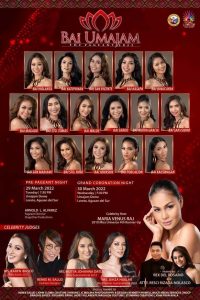 The finalists were again judged wearing their Pegarro swimsuits, Renee Salud evening dresses and the Q&A where they were asked a single common question which they had to answer in 45 seconds. The question was, "When you get the chance to have an audience and talk to the Hon. Mayor Lorife M. Otaza, what subject would you like to discuss with her that you consider relevant? Bgy's tall, dark standout contestant. Poblacion, Romechelle Escrin's answer on "financial literacy that will lead to an overall sense of financial well-being and self-confidence starting with acquiring basic knowledge about money is what every average Filipino has need to improve his well-being and his condition in life" really impressed the judges and the crowd. The 20-year-old Escrin is a 2n/a student in Civil Engineering from the University of Mindanao (Davao City). She finds inspiration in model Victoria's Secret Angel and Brazilian actress Adriana Lima whenever she has to strut down the fashion ramp. Escrin was also proclaimed Best in Gown winner in her red Renee Salud creation.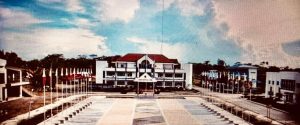 The other winners were Rejean May Caseria (first runner-up), Crislyn Magadan (2n/a vice-champion), Vanessa Tolosa (3rd finalist) and Grace Angwas (4e finalist).
Congratulations to all the winners. Thank you, Mayor Lorife M. Otaza, Arnold L. Alvarez and Jery Pons Maignos, for inviting me.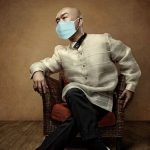 [ad_2]